Install WebClient App for elmah.io
The WebClient app is deprecated. Use a HTTP rule available on the Rules tab for more a more advanced web integrations.
The WebClient app integrates elmah.io with every system providing a HTTP based API.
To install WebClient, click the Install button on the Apps tab. This will show the WebClient settings page: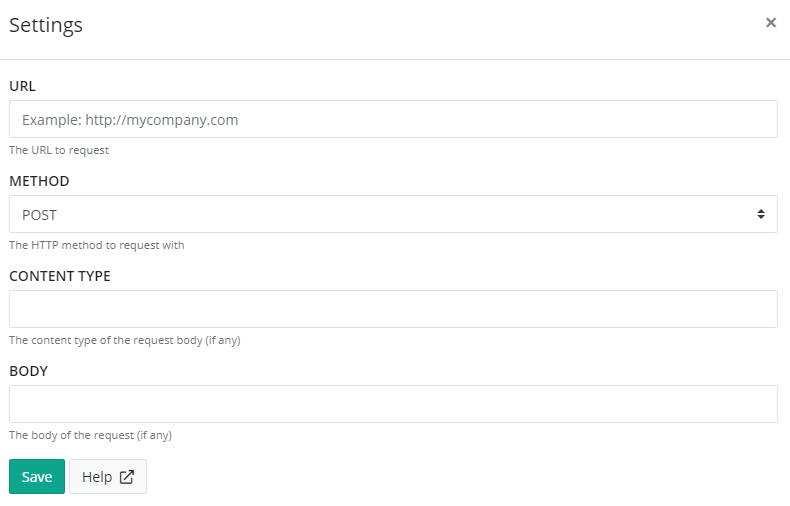 Input a valid URL plus body and content type (if required). Finally hit Save.
The WebClient will make a HTTP request on the inputted URL every time a new message is logged. Be aware that this can potentially be a lot of requests, since everything from verbose to fatal message will trigger the HTTP request. Most services (like Slack and HipChat) only allow for a maximum number of requests per minute.
This article was brought to you by the elmah.io team. elmah.io is the best error management system for .NET web applications. We monitor your website, alert you when errors start happening and help you fix errors fast.
See how we can help you monitor your website for crashes Monitor your website