Install Azure Boards App for elmah.io
Get your personal access token
To create bugs on Azure Boards, you will need to generate a personal access token. Go to Azure DevOps and click the User settings icon in the top right corner. Select the Personal access tokens menu item in the dropdown. Finally, click the New Token button and fill in the details as shown below: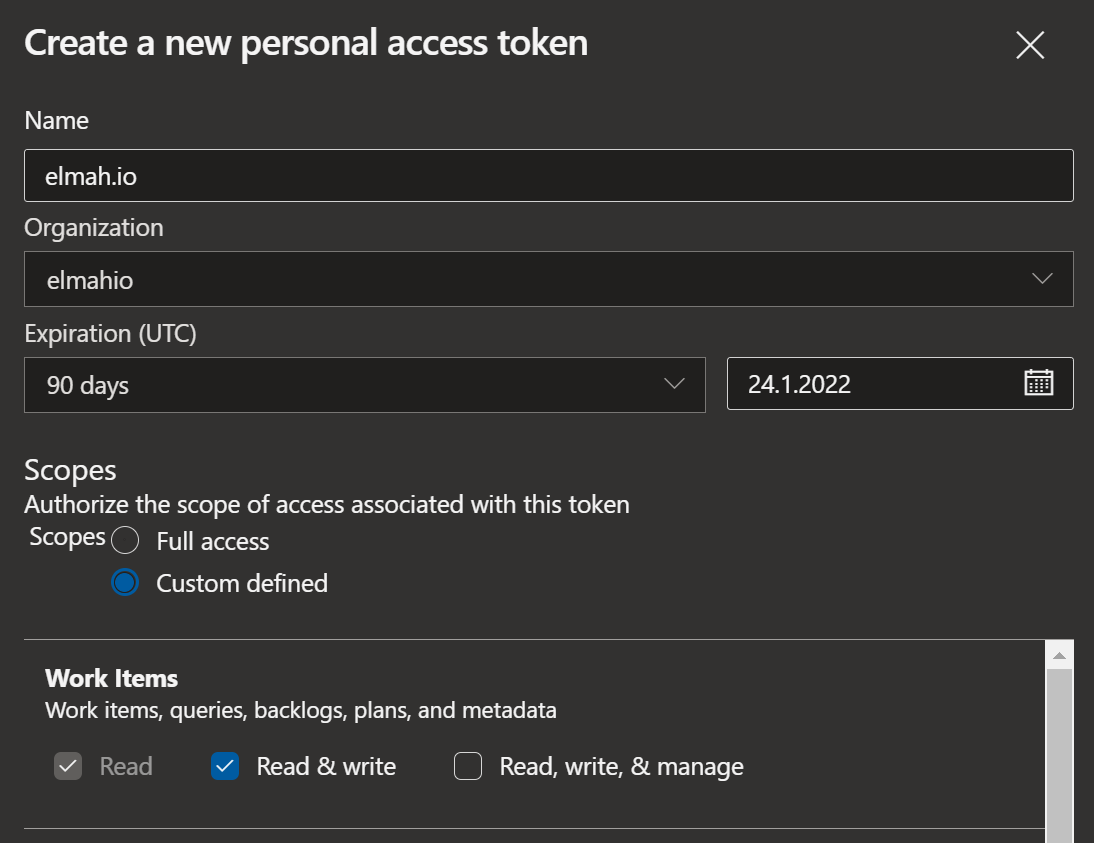 For this example, we have picked 90 days expiration period, but you can decide on a shorter or longer period if you'd like. Remember to enable the Read & write scope under Work Items. Next, click the Create button and copy the generated token.
Bugs created by elmah.io will have the CreatedBy set to the user generating the personal access token. If you want to identify bugs created by elmah.io, you should create the token from a new user (like [email protected]).
Install the Azure Boards App on elmah.io
Log into elmah.io and go to the log settings. Click the Apps tab. Locate the Azure Boards app and click the Install button: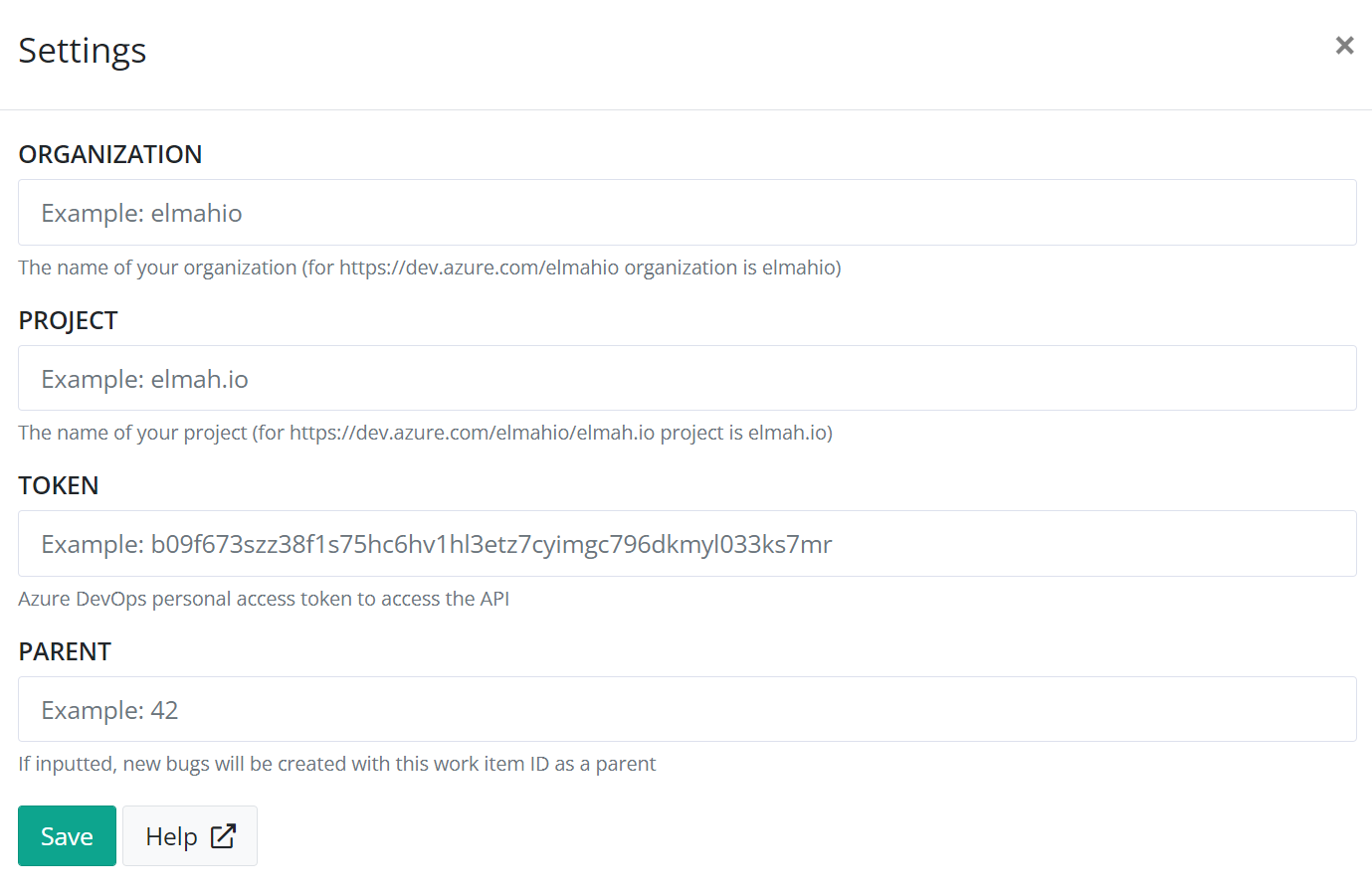 Paste the token copied in the previous step into the Token textbox. In the Organization textbox, input the name of your organization. For https://dev.azure.com/myorg/myproject, the organization name would be myorg. In the Project textbox, input the name of the project containing your board. For https://dev.azure.com/myorg/myproject, the project name would be myproject. If you want to embed all bugs created by the app beneath an overall work item, epic, or similar, fill in the optional ID in the Parent field.
Click Save and the app is added to your log. When new errors are logged, bugs are automatically created in the configured Azure Board.
This article was brought to you by the elmah.io team. elmah.io is the best error management system for .NET web applications. We monitor your website, alert you when errors start happening, and help you fix errors fast.
See how we can help you monitor your website for crashes Monitor your website