How to avoid emails getting classified as spam
We do everything in our power to maintain a good email domain reputation. Sometimes emails sent from elmah.io may be classified as spam in your email client. The easiest way to avoid this is to inspect the sender in an email received from @elmah.io and add it to your contact list (we primarily send emails from [email protected] and [email protected]). How you do this depends on your email client but all major clients have this option. In the sections below, there are alternatives to the contact list approach for various email clients.
Gmail
If you don't want to add elmah.io addresses to your contact list you can use Gmail's Filters feature to always classify *@elmah.io as not spam. To do so, go to Settings | Filters and create a new filter: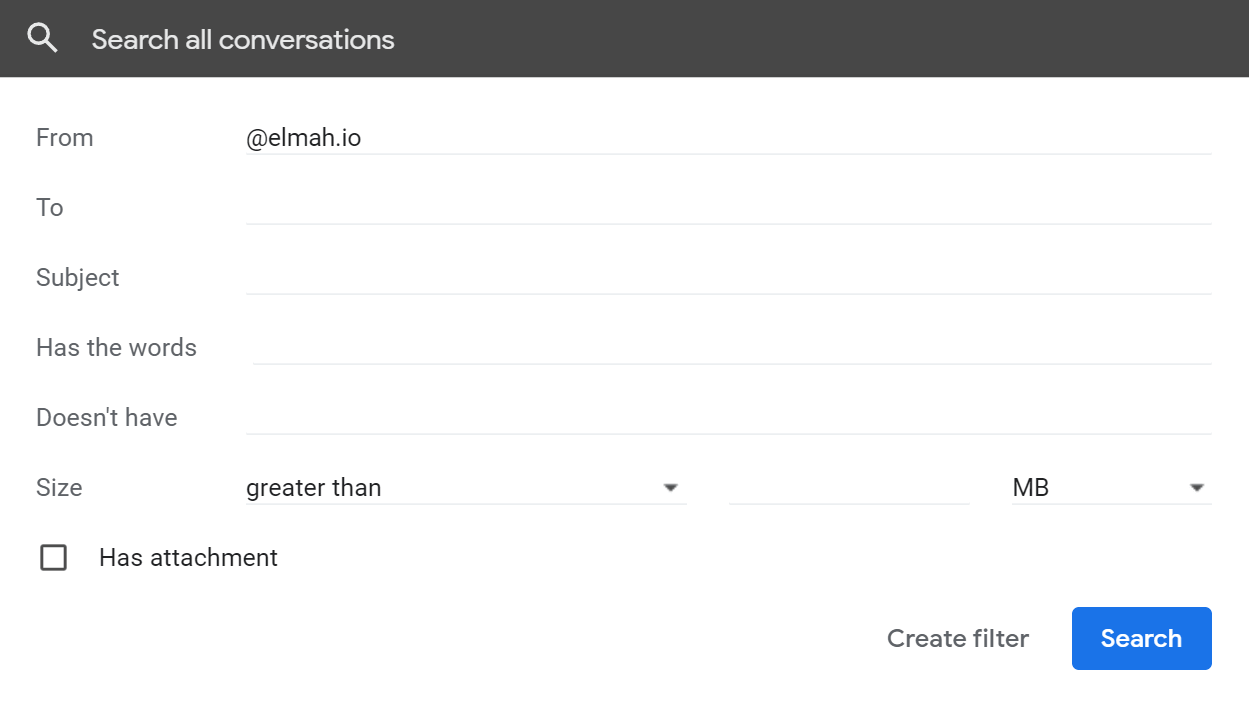 Click Create filter and check the Never send it to Spam option: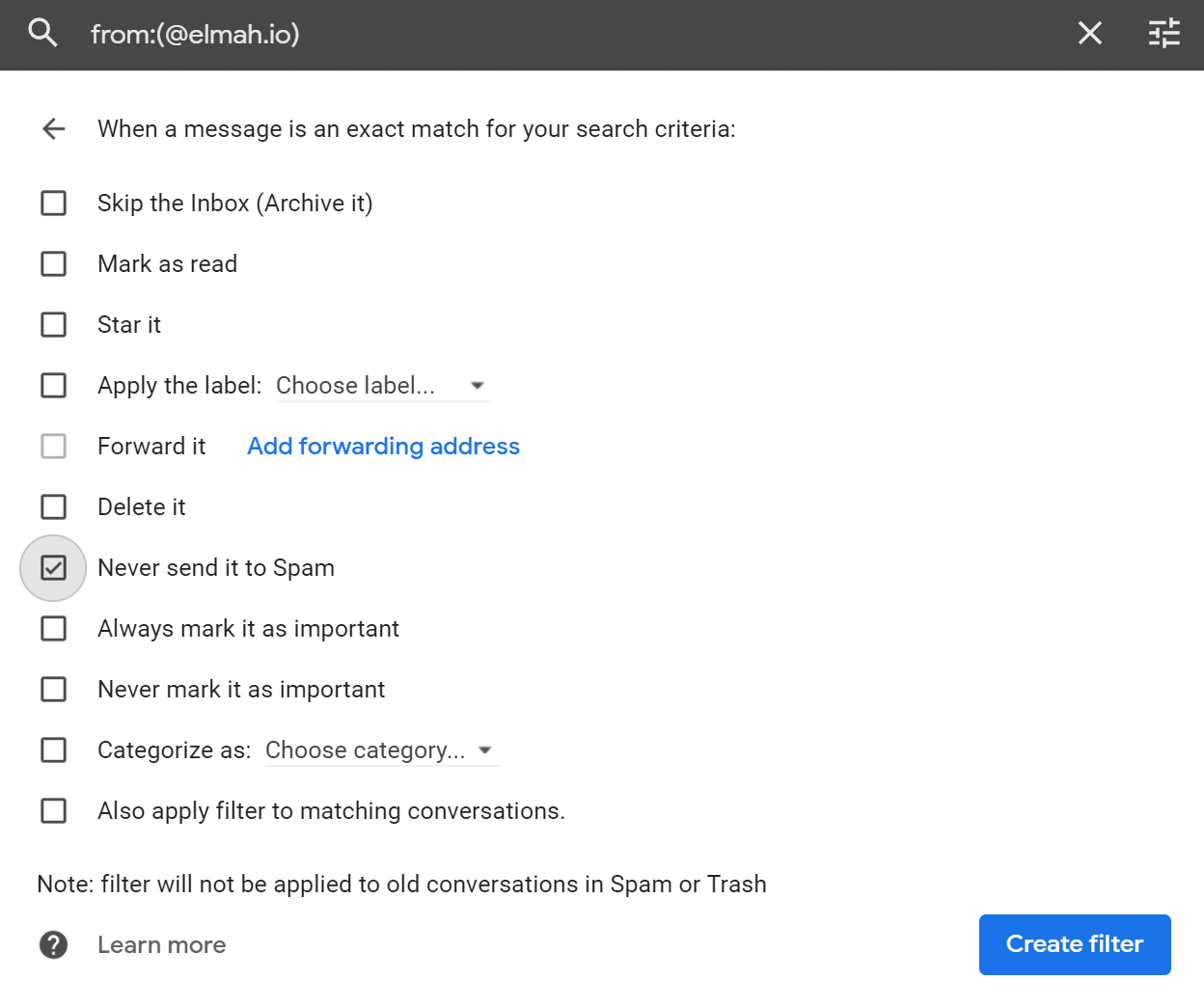 Finally, click the Create filter button, and emails from elmah.io will no longer be classified as spam.
This article was brought to you by the elmah.io team. elmah.io is the best error management system for .NET web applications. We monitor your website, alert you when errors start happening, and help you fix errors fast.
See how we can help you monitor your website for crashes Monitor your website