Install YouTrack App for elmah.io
Get your token
To allow elmah.io to create issues on YouTrack, you will need a permanent token. Go to your YouTrack profile, click the Account Security. Here you can generate a new token:

Copy the generated token.
Install the YouTrack App on elmah.io
Log into elmah.io and go to the log settings. Click the Apps tab. Locate the YouTrack app and click the Install button. Input your token and the base URL of your YouTrack Cloud installation. Next, click the Login button to fetch the list of projects from YouTrack: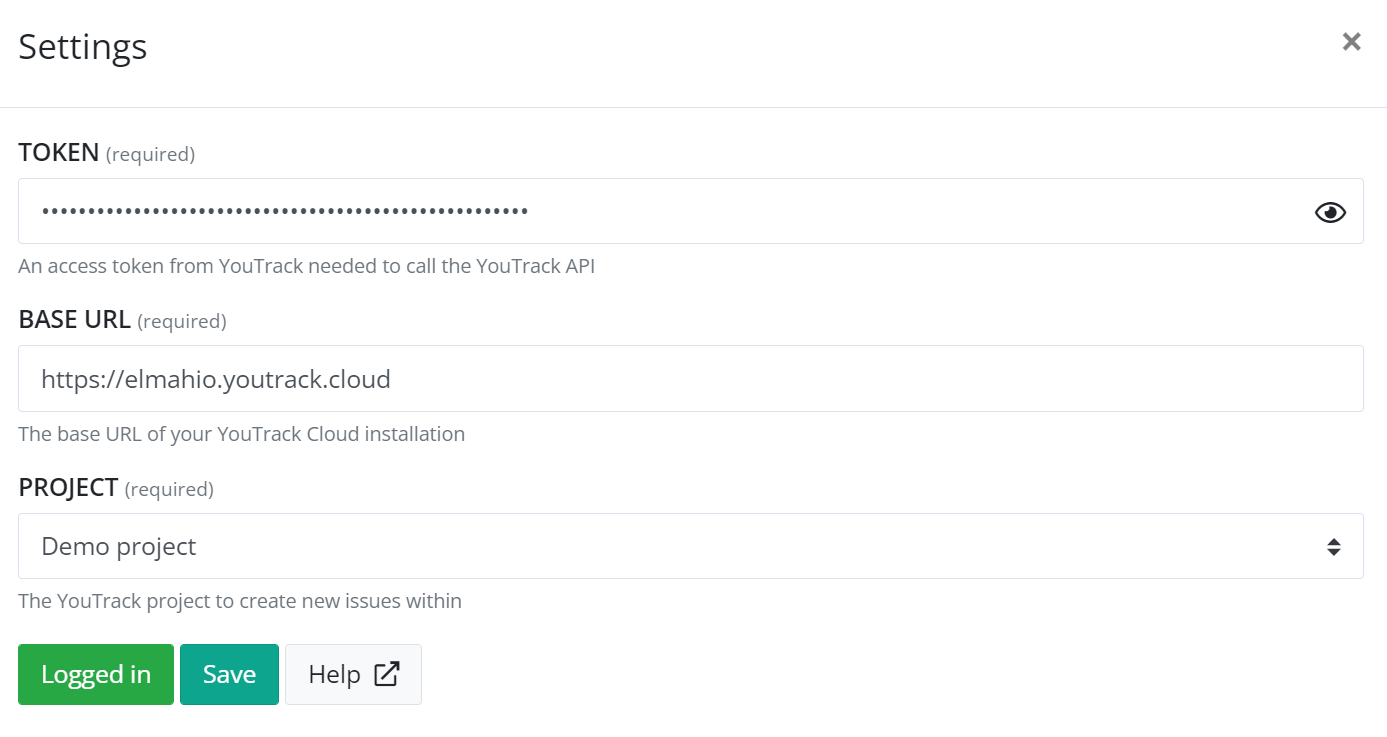 Click Save and the app is added to your log. When new errors are logged, issues are automatically created in the configured YouTrack project.
This article was brought to you by the elmah.io team. elmah.io is the best error management system for .NET web applications. We monitor your website, alert you when errors start happening, and help you fix errors fast.
See how we can help you monitor your website for crashes Monitor your website