Install Jira App for elmah.io
Log into elmah.io and go to the log settings. Click the Apps tab. Locate the Jira app and click the Install button: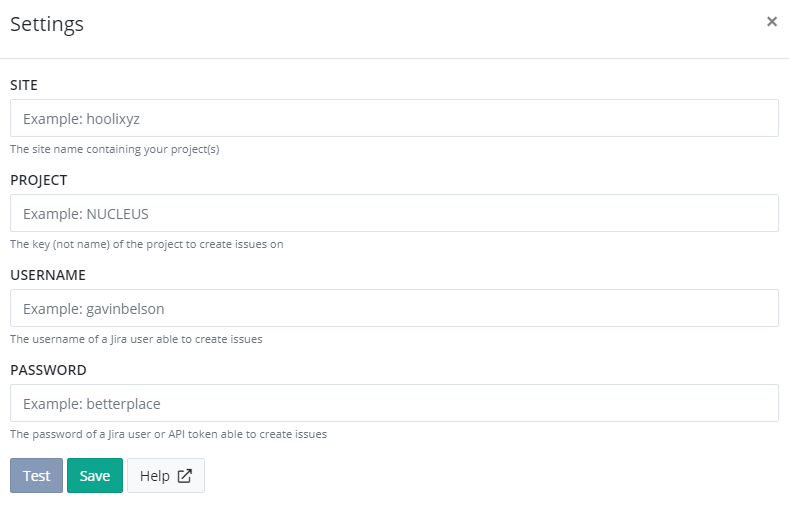 Input your site name which is the first part of the URL you use to log into Jira. For the URL https://elmahio.atlassian.net/, the site parameter would be elmahio. In the Project field, input the key of the project. Note that a project have both a display name and a key. The property we are looking for here, is the uppercase identifier of the project.
To create issues on Jira, you will need to input the username and password of a user with permission to create issues in the project specified above. You can use your own user credentials, but we recommend generating a user specific to elmah.io. The username must be the one found on your Jira profile. Replace YOURSITE with your site name in the following URL: https://YOURSITE.atlassian.net/secure/ViewProfile.jspa.
Click Save and the app is added to your log. When new errors are logged, issues are automatically created in the configured Jira project.
This article was brought to you by the elmah.io team. elmah.io is the best error management system for .NET web applications. We monitor your website, alert you when errors start happening and help you fix errors fast.
See how we can help you monitor your website for crashes Monitor your website